About us
Kährs has been working with wood for more than 160 years and is today one of the oldest and most innovative manufacturers of engineered
wood floors in the world.
wood floors in the world.
Kährs Group
Kährs' long history is lined with a series of innovations that have shaped the entire global wood flooring industry over the years – from the invention of the multi-layer board to the glue-less Woodloc® locking joint.
The wood knowledge we have accumulated over the years has been passed down from generation to generation. We are constantly discussing new ideas how to improve our floors. At work, we are trying, testing and eventually succeeding. But the goal is always the same: how to find ways to make our floors even better looking, stronger, easier to install and more sustainable.
We're proud that people all over the world appreciate the result. Today, our floors can be found in homes, offices, shops, hotels, concert halls, theaters and sports arenas from Europe and Asia to the Americas.
Kährs supplies products to more than 70 countries and holds a leading market position in Sweden and a strong presence in Europe and the UK.
Kährs is part of the Kährs Group, an innovative world leader in wood flooring and PVC-free resilient flooring.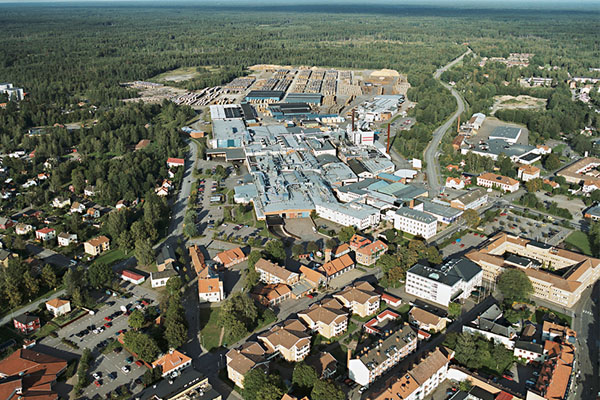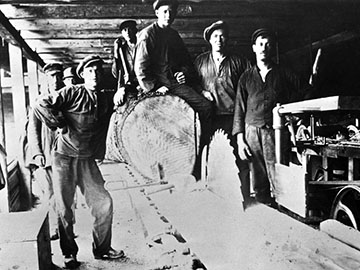 Long history in Nybro
In 1857, Kährs is founded in Nybro, deep in the heart of a Swedish forest, where Johan Kähr the elder sets up a shop crafting wooden utility goods. Today, 160 years later, our operations are still based in this small, rural town.

Early sustainable thinking
In 1919, Gustaf Kähr, grandson of the founder, takes over the company and changes its name to AB Gustaf Kähr. Under his leadership, the company develops and becomes an important and innovative producer of wooden doors, toys, furniture and floors. Gustaf was dedicated to finding efficient ways of using sustainable wood raw material and improving the stability of wood when used in building materials.

Engineered parquet floor
In 1941, Kährs is awarded a patent for the invention of today's modern engineered hardwood floor, the multilayer floor. After World War II, the home market booms and many families build a small house of their own. This means an increased demand for parquet floors, regarded as essential for the more representative parts of every house.

Factory-lacquered floor
In 1958, the first factory-lacquered floors are produced, based on methods introduced by Kährs. Previously floors were installed and sanded before being lacquered on site. The production of a factory-lacquered floor requires a high degree of precision to ensure that the surface of the floor becomes smooth and consistent.

Patent for sports floor
In 1965, Kährs receives a patent for a completely new sports floor construction. Boards were nailed to a flexible batten system, which resulted in a floor that was able to absorb impacts and give a more uniform response to sports activities.

Global expansion
In the 1980's, Kährs starts a global expansion, starting with several markets in Europe, including the Nordic region, Germany and France, as well as the US. In the middle of the 1990's, Kährs also moves into East European and Asian markets, such as Russia and China.

Solvent-free production
In 1984, Kährs is the first floor manufacturer able to boast an entirely solvent-free production process, having initiated its own environmental programme long before this becomes general practice in the business.

New generation of wood floors
In 1995, Kährs introduces a new generation of wood floors: Linnea featuring a thin surface layer of wood, but still hard, durable and easy to install.

Environmental certification
In 1997, Kährs gains a ISO 14001 environmental certification. Waste products from forest felling provide district heating for the community around the factory. The ash that remains is returned to the forest as fertiliser.

World's first glueless joint
In 1999, Kährs introduces the world's first parquet floor with the glueless Woodloc® joint. The technology was seen as revolutionary, resulting in faster laying and perfect results.

New sports floor
In 2004, a new sports floor is launched by Kährs. Advantages include that it can be laid more quickly and over larger areas. The floor is approved for the global standard for sports floors and used at many major sporting events.